Wix has achieved a lot and come a long way in a relatively short period of time and makes us witness such huge improvements to SEO capabilities. Arguably, search engine optimization is an integral part of your marketing strategy making your website reachable for everyone and letting people find your business way easier online.
Hence, Wix boasts a plethora of SEO features that are incredibly useful, beneficial, and practical. In addition, the recent round of testing and deep research has shown that Wix flawlessly benefits businesses by creating long-term brand awareness and expanding the likelihood of potential customers on your website.
What's more, Wix SEO is an excellent fit for all as it comes along with everything you require to get found improving your website performance.
What Exactly is The Wix SEO?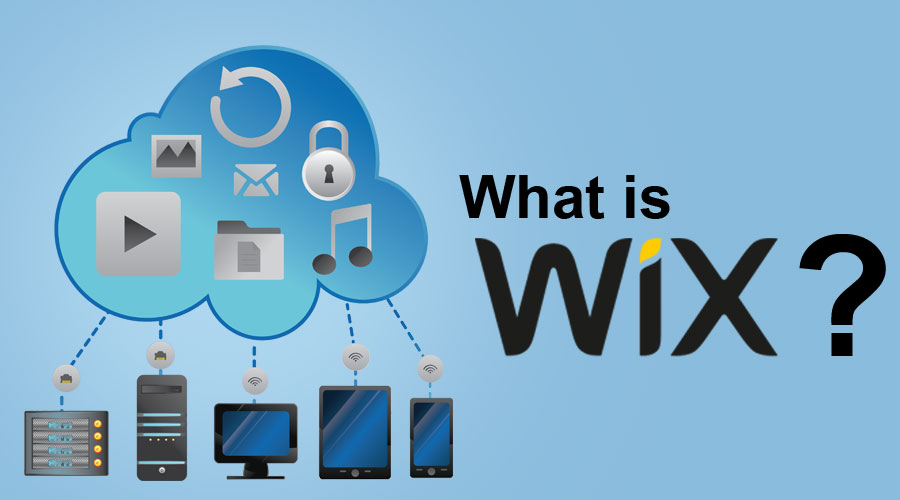 Wix is the most popular and liked website builder worldwide. However, it won't be unfair to say that each platform that helps improve websites contains its own way of performing differently; likewise, the optimization process varies. Therefore, SEO for the Wix website is stringent as it serves the purpose of offering businesses a robust and ruling web presence. No wonder Wix currently hosts over 162 million websites due to several apparent reasons, and the most loved of them is its easy-to-use drag-and-drop interface.
Robust Tips To Get Your Wix Website Rank Higher
Curious to avail the ultimate benefit of Wix SEO? Well, this section of the post covers everything you need to improve your site's organic performance to a great degree. But, first, let's shine the light on Wix SEO specialist's recommended tips:
In-depth Keyword Research
Keyword research that happens thoroughly can lead you to the industry's peak. Therefore, you should consciously think about using the best keyword research tools available to get a clear idea pertaining to target keywords. This way, you would be able to enhance your optimization strategy, and you will get the opportunity to identify the top keywords your potential audience and clients are using to browse for brands similar to yours.
Determine The Right Domain
If you are still yet to get yourself a perfect personalized domain, there would be no suitable time like the present. Although, owning a domain requires more to serve you the best results. How to go about it? Professional advice is to keep only three things in mind while considering the domain plunge.
Begin with keeping it catchy and attractive to the best possible level so the visitors will get encouraged to press it when they notice your name.
Next, add the business name or area you have the expertise in to make it easy for your visitors to know your purpose for being online.
Lastly, if you find your long-tail keywords relevant to target potential costumes, include them in your domain.
Shape your Site With Perfect Headers
Stay vigilant, providing title, subtitle, and perfectly managed structure to each page of your website. Search engines scan well-structured websites more proficiently and understand them better when you use an ideal text hierarchy. The title has always been considered the most relevant part of your page containing utmost value and straightening your website exclusively.
According to industry experts, a page should contain only a single H1 in the best descriptive form. Don't forget to shine your title by adding the main keywords in it. In the hierarchy of headers, your H1 is followed by H2, H3, etc. H2 and H3 correspond to your headings and subheadings, respectively, while H1 refers to your title.
Create Impactful External Links
External links indeed matter a lot; that denotes the credibility and ability of your content to rank higher. It works as a vote of condensing in your webpage, which Google considers a priority and rewards you for obvious reasons. It takes a lot of outreach on your behalf to convince reputable sites to promote and disseminate your material to obtain quality backlinks, which are difficult to come by. You'll need to win over the confidence of credible PR sources or periodicals.
Keep Tracking to Improve
The fact that Wix SEO Optimization is a marathon rather than a sprint may be the most acceptable SEO advice we can provide. Months of arduous labor, regular content updates, and optimizations while enhancing internal linking and implementing technical SEO improvements frequently lead to successes.
You must incorporate ranking and organic traffic tracking into your SEO process to ensure that your efforts are paying off and that you are meeting your KPIs. Being a responsible entrepreneur and the concerned person of the business, keep your eye on Google algorithm updates and plan accordingly.
So, these are the crucial tips you must bring into consideration diligently to celebrate significant results.
The Final Words
Wix does not take much time at all to allow businesses to venture onto the web either for the first time or already existing who want to improve their online experience by making changes to the website themselves. Moreover, this amazing platform is nowhere lacking to benefit for its users as it carries the eCommerce functionality for individuals stepping ahead to launch their very first online store.